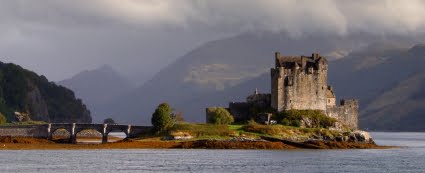 Scottish Highland Trails is a family business specialising in guided tours of Scotland.
We work with individuals, families and small groups.
We do not have pre-wrapped vacations on a shelf ready for you to be neatly slotted into one of them.  Tell us precisely what you want and then sit back while we build a vacation package to your requirements.  We start with a blank page for everyone and we work with you to build your ideal tour.  Nothing is ruled out and everything is possible given the right circumstances.  The draft is sent to you for comment, amendment or even scrapping after which we will start again.
Throughout the tour planning process you will deal with one of our team only.  A representative will meet you at your arrival airport, oversee your tour when you are here, and ensure your preparations for your journey home go as smoothly as possible.
We believe in traditional values of service and will always go the extra mile to ensure your vacation is as stress free and enjoyable as it can possibly be.
We do not charge for our tour planning process.  If we cannot create the ideal vacation for you at a price you are willing to pay then you can walk away with our best wishes.  Why not contact us and see what we can do for you?
We look forward to welcoming you to Scotland!