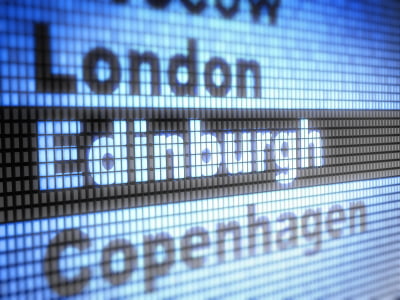 Getting Around Scotland

Jill McKean
3 min

read
2390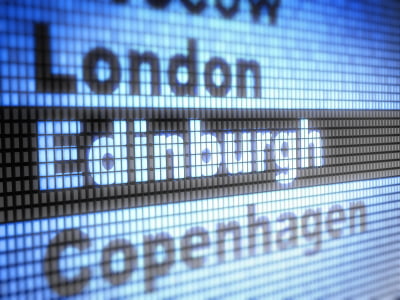 Scotland is a small country with an efficient road, rail and ferry network, so getting around is pretty straightforward. 
Air
There are four international airports with direct flights to overseas hubs such as New York.  There are excellent air links to London and many
European hubs such as Paris, Frankfurt and Amsterdam.  Please be aware that Scottish Highland Trails does not sell air travel, so please contact your local travel agent or search online for up to date information on routes and fares.
Rail
Rail services in the central area of Scotland and between major cities is good.  In remote parts of the Highlands and in southern Scotland the network is patchy at best and at worst non-existent.  Scottish Highland Trails can provide you with rail tickets and information on rail journeys and passes throughout Scotland as part of your package.  And if you want to see the country entirely by rail we can create a tour to suit.
The railway service between Edinburgh & Glasgow and London is very good with regular trains (approximately every half hour).  The journey time is around four and a half hours.  If you wish to combine a stay in London with your tour of Scotland this is probably the easiest way to journey between Scotland and the English capital.
Car
We have a good road network and it is easy to get around by car.  Scottish Highland Trails can of course arrange car rental to suit your needs. One of our representatives will accompany you when you collect your rental car and be on hand to offer advice and perhaps a bit of practice driving on the left.  We will also provide you with driving directions and relevant maps for your tour route.  Driving in more remote areas might not exactly be what you are used to – some roads are "single track" with passing places.  All part of your Scottish adventure!  For those of you still not convinced about driving on the "wrong" side of the road, why not enquire about our chauffeur drive tours?
Bus
Bus services are plentiful and link all major towns and cities, and many smaller towns and villages too.  Areas not served by train (southern and northern Scotland) are usually well served by bus. Travelling by bus is usually cheaper than travelling by rail.  Again we can advise you on bus routes throughout Scotland.
Ferry
Scotland has over 790 islands, of which only around 95 are inhabited.  Ferries are therefore a common mode of transport and you will likely travel on a ferry at some point on your tour of Scotland.  Most ferries will take vehicles although some smaller routes are passenger only.  Scottish Highland Trails can provide information and tickets for all necessary ferry travel as part of your Scotland tour package.
Travel to Ireland
You can fly to Dublin, Shannon and Cork from various Scottish airports.  Airlines operating the routes include Aer Lingus and RyanAir. There is no ferry service to southern Ireland from Scotland however there are ferries from various ports on the west coast of Scotland to Belfast and Larne in Northern Ireland.
Related posts