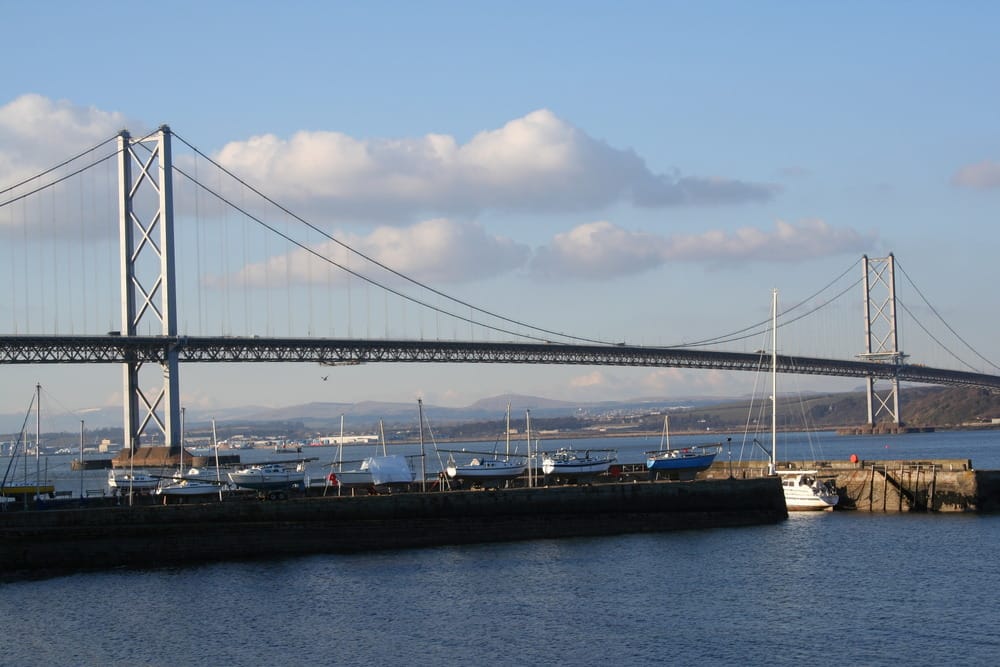 Plans have been announced for a huge party to celebrate the 50th anniversary of the Forth Road Bridge.
On Saturday 13 September 2014 thousands of participants will walk across the bridge bearing flaming torches to create a kilometre long "river of fire".  This will be followed by a huge bridge party in the village of South Queensferry with music from Big Country and Bwani Junction and also the "Forth Fling", an outdoor ceilidh.
The grand finale will take place at precisely 10.06pm (in honour of the bridge's 1006m span) with a fireworks display.
Sounds like a great way to celebrate a 50th!  Tickets for the procession and the party go on sale this Friday, 15th August.
Related posts