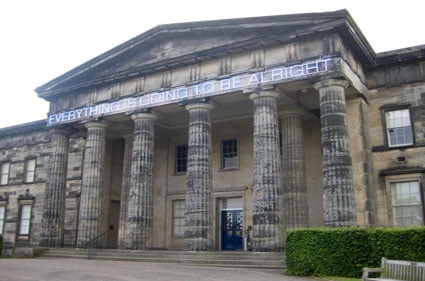 There are some great museums and galleries in Edinburgh, with loads to see from Rodin's The Kiss to Dolly the Sheep! And best of all, many of them are free 🙂
So whether you are after some culture, some ideas for somewhere to take the kids or just want somewhere interesting to pass a rainy afternoon (yes, it does rain here on the odd occasion) here are some of our favourites: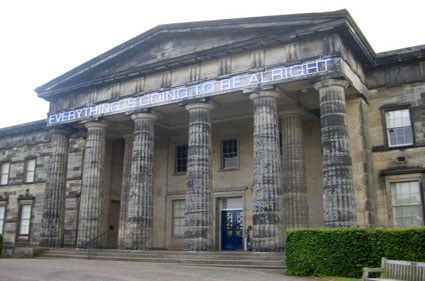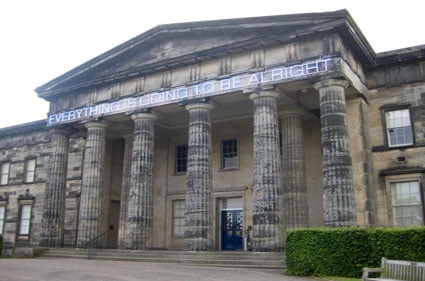 National Museum of Scotland
Long a favourite of locals and visitors alike, this Edinburgh institution re-opened in 2011 after a three year, £47m refurbishment.  And the money has been well spent – with interactive displays on science, technology, space, the natural world and world cultures, as well as Dolly the Sheep, this is a great museum for families.  The adjoining museum on the history of Scotland is fascinating too, and here you can see jewelry commissioned by Mary Queen of Scots and the steam engines that helped power the Industrial revolution in Scotland.
Scottish National Gallery of Modern Art
Split between two buildings on either side of Belford Road (Modern One & Modern Two), the gallery houses the nation's collection of modern and contemporary art dating from the beginning of the 20th century.  Modern One is our favourite, and home to Cubist, Expressionist and modern British art including works by Francis Bacon, Andy Warhol, Lucian Freud, Damien Hirst and Tracey Emin.
Both galleries have beautiful grounds, where you can see sculpture and other installations, including Everything's Going to be Alright by Martin Creed, which decorates the exterior of Modern One.  Great cafe too.
Situated on the Royal Mile, this is a wee gem of a museum full of toys, games, teddy bears and dolls.  Dressing up area and puppet theatre for small visitors.
Edinburgh's Royal College of Surgeons was founded in 1505, and has since built up an extensive collection of weird and wonderful objects relating to the early history of medicine.  Permanent collections include the History of Surgery, the Dental Collection and the History of Pathology.  Artefacts in glass jars such as cancerous lungs, dried heats and gangrenous fingers make this place a grisly favourite of crime writers and the general public alike.
Scottish National Gallery
Located in the heart of Edinburgh this gallery is home to European art from the 16th to the 19th centuries including works by Titian, Vermeer, and Botticelli, and also well loved Scottish artworks such as Henry Raeburn's Reverend Robert Walker skating on Duddingston Loch.  Temporary exhibitions for 2013 include Rodin's The Kiss and Through American Eyes: Frederic Church & the Landscape Oil Sketch.
Related posts