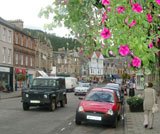 Transport

Jill McKean
2 min

read
158936
Internal Transport
One of the major decisions to be made about your vacation package in Scotland is your preferred mode of transport.
We always meet our guests at their arrival airport in Scotland and can recommend private transfers to either your first night's accommodation or, possibly, to a car rental depot if you are heading straight out on the road. During the course of your stay in Scotland there are alternatives: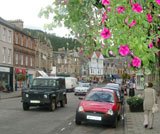 Self Drive Car Rental
For some of you, we drive on the 'wrong' side of the road and the driver sits at the 'wrong' side of the car!  If this is the case, we will always accompany you to collect your rental car and take the time to familiarise you with the vehicle and give you some practice driving on the left if required.  Experience tells us our guests enjoy driving in Scotland where, with the exception of cities where we recommend public transport, most find the experience enjoyable and stress free.  We will also provide you with directions and appropriate road maps for your Scottish tour.
Once in the Highlands and Islands be prepared to slow down to the local pace of life. If sheep or cattle happen to wander into the roadway, remember they are the natives and have every right to be there. Ask them nicely and, more often than not they will move. If not, switch the engine off and read a book … there's always tomorrow!
Chauffeur Drive Tour: Car / 7 Seat Van / Bus with your own Driver
Your Scottish Highland Trails driver will be friendly and professional with a great knowledge of the geography and routes around Scotland.  For those Guests wishing highly detailed information about the places they will pass or visit on their travels in Scotland, or who have a particular interest in Scottish History, we can provide a Scottish Tourist Guide (also known as a Blue Badge guide) either as driver/guide or to accompany the tour.
Train / Bus / Ferry
We can advise on all forms of public transport throughout Scotland although it should be noted that travellers to the Islands and other remote parts of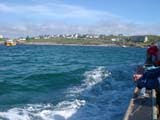 the mainland might find this option slightly less favourable due to the constraints of routes and timetables.
If you are interested in using public transport services around Scotland, we will be happy to assist in drawing up as full a tour itinerary as possible ensuring you make the most of public transport options.
Related posts