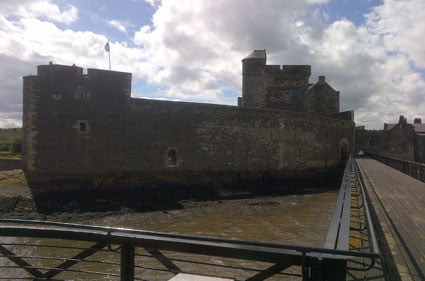 Yesterday was bright and breezy and saw us heading out along the Firth of Forth on Scotland's east coast to visit the impressive Blackness Castle. Blackness was built in the 1440s by the powerful Crichton family, and was used not as a family residence but primarily as a garrison fortress. The castle sits on the southern shores of the Firth of Forth overlooking the coast of Fife. Strategically placed right by the waters edge near the village of Blackness, this seaport served the Royal residence of Linlithgow in medieval times.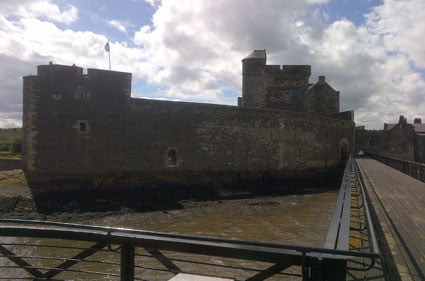 This is a brute of a castle, definitely made for war. It is often referred to as "the ship that never sailed" – due to its narrow shape and position jutting into the firth, from the seaward side it does resemble a giant stone ship which has run aground. Strengthened in the mid 16th century, the castle became one of the most advanced military fortifications of its time in Scotland. You can still see the massive gun holes for the cannon and heavy guns, and the incredible thickness of the defensive walls.
Blackness was also used as a state prison at this time. Countless noblemen who had fallen foul of the reigning monarch were incarcerated here, including many Covenanters (religious dissidents) during the "Killing Time" of the 1670s & 1680s. Later in the 18th century prisoners of war, from the many conflicts with the French, Spanish and the newly formed United States of America, were held here.
In 1870 Blackness became Scotland's main munitions depot. A cast iron pier was built, complete with a gate, a drawbridge, and a powerful winch in order to deliver barrels of gunpowder and other munitions by boat. Blackness is definitely well worth a visit – lots to see, and amazing views to the Forth Bridges from the top of the tower!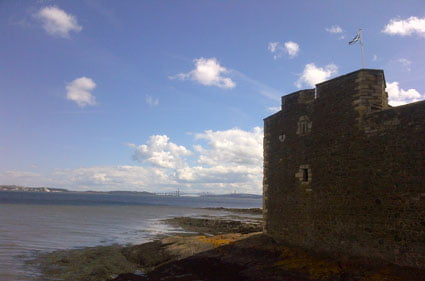 Related posts