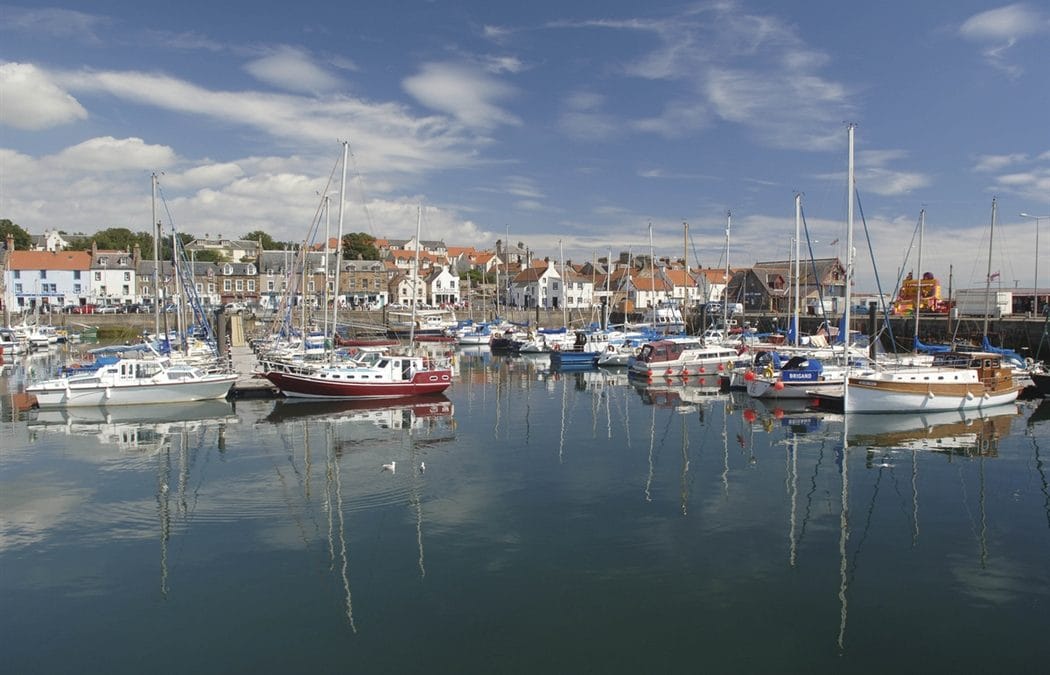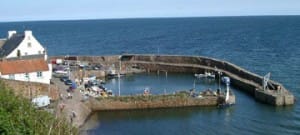 The eastern part of the Fife peninsula is known as the East Neuk; neuk being the old Scots word for a corner.  This is a quiet, peaceful area, with farmland and pretty fishing villages dotted along the North Sea coast.  Fishing was once the mainstay of this area, and herring were landed in their thousands up and down the coast.  Today the fishing industry has moved further north, but a small number of commercial boats remain, nowadays mainly fishing for shellfish.  The villages are characterised by their white harled buildings and red pantile roofs
Crail: the handsome harbour town of Crail has one of the prettiest harbours in the area and is well known for shellfish.  Cobbled streets lead down to the harbour (best explored on foot) while up in the town the wide Marketgate was once one of the largest medieval markets in Europe.  Some nice little craft shops and art galleries make Crail a lovely place for a wander.
Anstruther: Another charming harbour with many pleasure boats berthed here.  You can get out on the water here and take a boat trip from Anstruther to the Isle of May, a haven for puffins and other seabirds located a few miles offshore in the Firth of Forth.  Anstruther is home to the Scottish Fisheries Museum, and the local fish and chip shop was voted best in Scotland some years back – highly recommended if lunch or dinner is on your mind!
Pittenweem: The most active of the Fife harbours today, fishing boats are a regular sight heading in and out to sea.  Another town which is popular with artists, there are local galleries and an excellent little arts festival which is held each year at the beginning of August.
Related posts