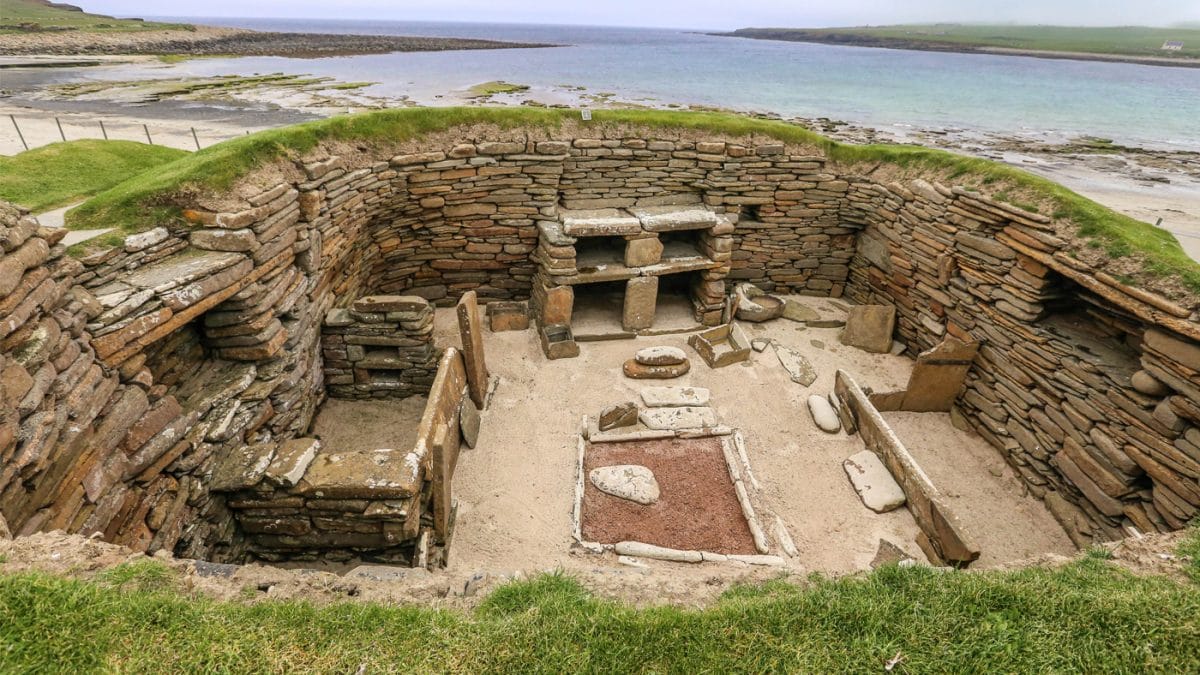 Orkney

Jill McKean
2 min

read
5214
The Orkney Islands lie off the northern coast of Scotland and are easily reached either by air or by ferry.  There are over 70 islands making up Orkney, and around 20 of those are inhabited.   The islands have been inhabited since early times, and today it is said that Orkney has more ancient sites than anywhere else in Europe.  The landscape of these islands is littered with prehistoric monuments, stone circles, and tombs.  "The Heart of Neolithic Orkney" is a UNESCO World Heritage Site and includes the Ring of Brodgar standing stones, the Maeshowe chambered tomb which is 5000 years old and the famous prehistoric village of Skara Brae.
Orkney also has a proud Viking heritage.  Annexed by Norway in 875, the islands remained an earldom of the Norse kings for several hundred years.  Eventually the islands were pledged by the King of Norway as security against the payment of the dowry of his daughter Margaret, who was to marry the Scottish king James III.  However, the dowry was never paid, so Orkney was returned to Scottish control in 1472.  The Norse influence today can be found in many island place names as well as being celebrated by local artists and crafters.
The islands are mainly low-lying and fertile, and agriculture is the main industry here.  There are also cliffs and sea stacks, making Orkney a paradise for birdwatchers, with 21 breeding species.  Grey and common seals and puffins are also regular visitors to these shores.  Thanks to the Gulf Stream, average temperatures are mild, but the islands are windswept, with few trees as a result.
There is a thriving arts scene, with lots of independent galleries and craft shops, as well as a proud musical tradition, with folk music frequently to be heard in the pubs and bars.  And while you're here you have to sample the local tipples – Highland Park or Scapa whisky, or perhaps some Orkney ales or gin.
It is possible to do a day trip to Orkney from the Scottish mainland however we highly recommend spending a few nights here to make the most of what these islands have to offer.
next
Related posts