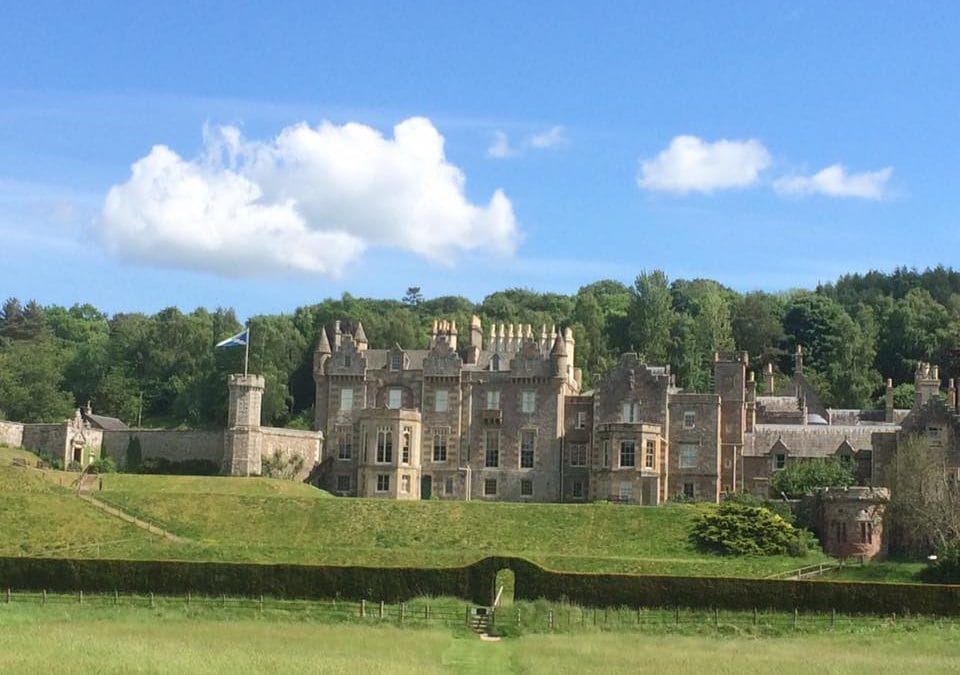 Abbotsford, home of Sir Walter Scott

Jill McKean
2 min

read
3627
Sir Walter Scott, novelist, poet, playwright and historian, was born in Edinburgh in 1771.  To aid his recovery from a childhood bout of polio, he was sent to stay with his grandparents on their farm at Sandyknowe near Smailhom Tower in the Scottish Borders.  It was here that the young Scott heard tales and ballads of the Borders, told to him by his aunt and grandparents, many of which were to inform his later work.
By the early 1800s Scott was a best selling author.  His most famous works include the epic poem, The Lady of the Lake and the Waverley series of historical novels.
Around 1812 Scott bought a little farmhouse with a steading and 110 acres of land nicknamed Clarteyhole for 4000 guineas from the minister of Galashiels. As the land had once belonged to the monks of Melrose and a ford below the house had been used by the monks, he changed the name to Abbotsford.  Over time, the ongoing success of his writings enabled him to enlarge the house.
Scott died at Abbotsford in 1832, and is buried at nearby Dryburgh Abbey.
Today the house is open to the public and it is a fascinating place to visit.  Not only does it sit in a simply beautiful spot overlooking Scott's beloved River Tweed, but it remains just as it was in Scott's day.  An avid collector, the house is filled with his antiques, objets d'art, weapons, suits of armour, and a fine library… We highly recommend a visit to Abbotsford, followed by a stroll through the elegant gardens and down to the river – a fine way to spend an afternoon in the Scottish Borders.
Related posts