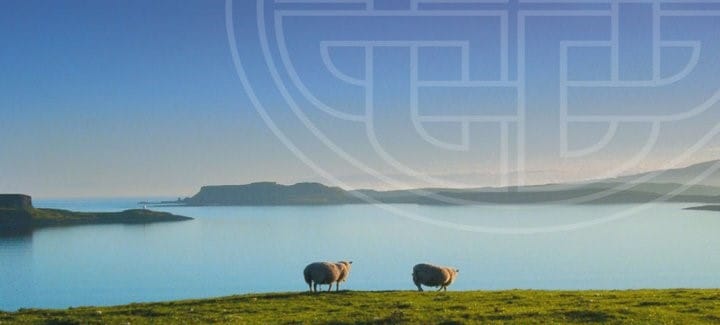 Privacy Policy

Jill McKean
5 min

read
4996
Privacy Policy
Collection of Information
You can visit the website highlandtrails.com without revealing any personal information. However, Scottish Highland Trails needs certain personal data if you wish to purchase our services, receive Scottish Highland Trails newsletters or leave comments.
This information may include your personal contact information or your company contact data. Scottish Highland Trails will use this information to reply to your comments, issues, to provide you with requested services and to contact you regarding updates and new products.
By accessing the service of Scottish Highland Trails and providing us with the requested personal information, you consent to the collection and use of the information in accordance with this privacy policy.
Scottish Highland Trails automatically receives and records non-personal information on our server logs from your browser including your IP address, cookie information and the page you requested. However, Scottish Highland Trails does not connect this non-personal data to any personal data collected from you.
Use of Collected Information
The information Scottish Highland Trails collects from you may be used in one or more of the following ways:
– to improve our website;
– to improve customer service;
– to process transactions;
– to send periodic emails.  If at any time you would like to unsubscribe from receiving future emails, we provide the unsubscribe link at the bottom of each email.
Disclosure and Sharing of Information
Scottish Highland Trails may disclose your personal data when:
– we have your consent to share the information for a specific purpose;
– we need to respond to the court orders or other governmental requests;
– we need to protect the personal safety of the users of our website or defend the rights or property of Scottish Highland Trails;
– we find that your actions on our website violate any of our usage guidelines.
We do not sell, trade or otherwise transfer to outside parties any personally identifiable information.
If you do not consent to the collection, use or disclosure of your personal information as outlined in this policy, please do not provide any personal data to Scottish Highland Trails and no longer consent to its use or disclosure as outlined herein.
Protection of Information
Your Scottish Highland Trails information is protected for your privacy and security. We safeguard your personal information from unauthorized access, network firewall, and physical security measures.
Scottish Highland Trails retains your personal information only as long as necessary to fulfil the purposes identified herein or as required by the law.
Changes to our Privacy Policy
Scottish Highland Trails may at any time amend this policy. Please review it periodically, we'll post changes on this page.
Scottish Highland Trails and GDPR Compliance
Scottish Highland Trails complies with the EU Data Protection Directive. Scottish Highland Trails ("Scottish Highland Trails" "we", "us") is the provider of tourism products and services. We've updated our privacy policy in order to keep you informed of how we collect, store and use your personal data.
What kind of information do we collect?
– we collect the information you give us when buying our products or services and information which you provide to us directly
– when you purchase our products or services we ask you for such information as your name, email address, phone number and transaction details. Transaction information may include billing details;
we collect the content and information about your email when you communicate with us.
How do we use information?
We process information from or about you to provide you with our products and services. We use your personal data to:
– communicate with you about our products and services;
– create your personal tour package;
– send you promotional messages and content thus market to you our products or services.
We will not sell or give your personal data to anyone.
How long do we keep the data?
Scottish Highland Trails will not store your personal data for longer than required. We retain your information until such time as you are no longer our customer. For example, to provide you with assistance during your trip to Scotland we need your email and telephone to be able to provide timely support if required.
Third parties that provide functionality for Scottish Highland Trails
Some of the content, marketing and functionality on our website may be provided by third parties which are not Scottish Highland Trails affiliates. For example, we work with companies such as Mailchimp that help us build marketing automations.
Erase data
You are able to use the 'right to be forgotten'. Please contact info@scottishhighlandtrails.com and we'll erase all your personal data.
Cookies
We use cookies on Scottish Highland Trails website. 'Cookies' are small pieces of information that contain data to a website visitor. They hold the information about your experience on the site.
Links
This website contains links to other sites. Please be aware that we are not responsible for the content or privacy practices of such other sites. We encourage our users to be aware when they leave our site and to read the privacy statements of any other site that collects personally identifiable information.
Acceptance
By purchasing our product(s) & Services you indicate that you have read and agreed to the Terms and Conditions detailed on this page.
Related posts